Our commitment to teaching and learning and to high standards has seen Kooringal High School develop a strong focus on the use of technology to connect and engage students at all levels in the classroom. 
The school was selected as one of the first 200 schools to receive Video-Conferencing facilities.  The VC Room, equipped with cameras and microphones, a large plasma television and an Interactive Whiteboard, allows teachers and students to 'connect' with experts from the outside world.
The school has strongly embraced the Digital Education Revolution and has a wireless network throughout the school in all classrooms.
The school has also installed 17 interactive whiteboards in classrooms in all Key Learning Areas.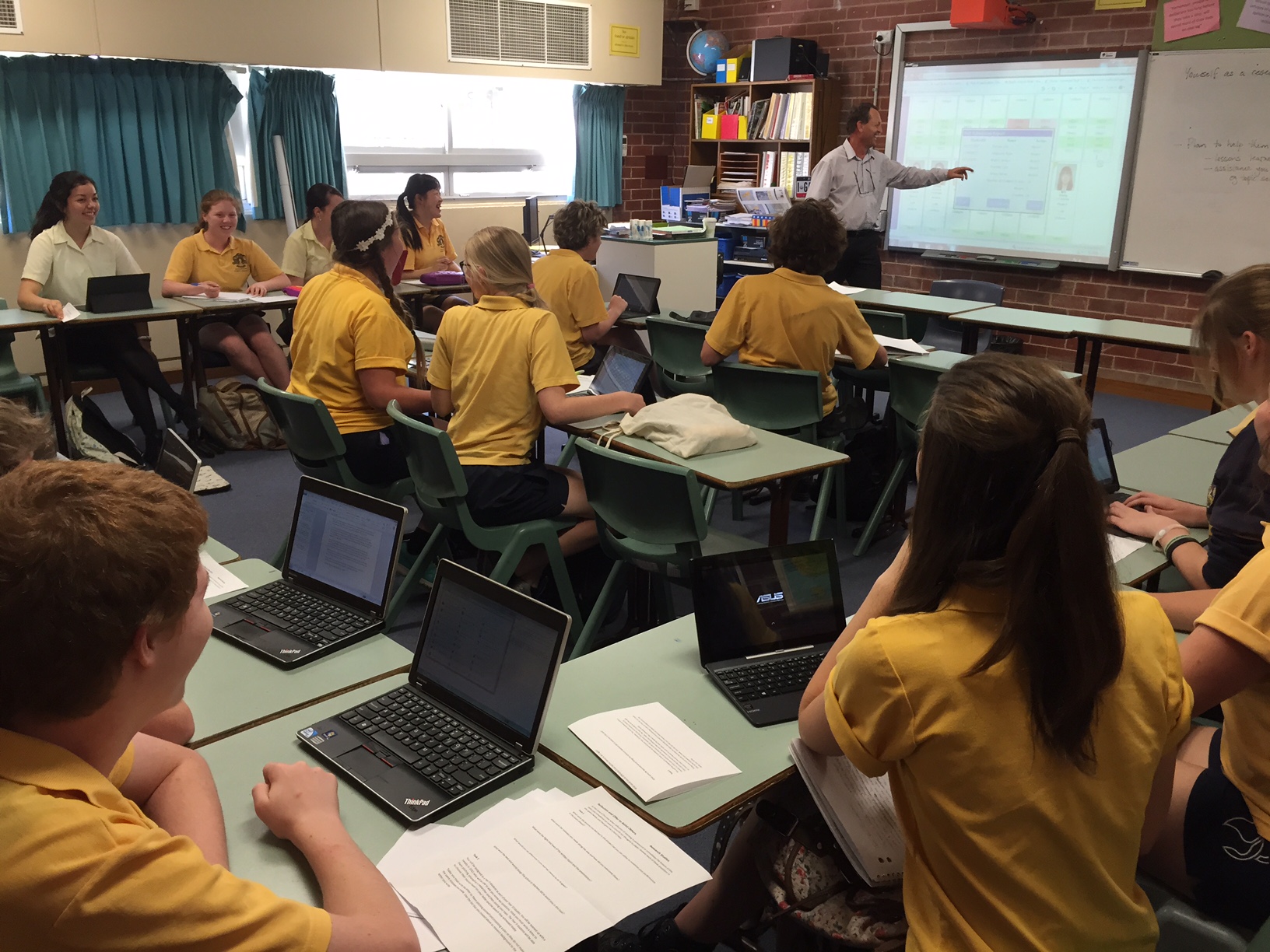 Six fully equipped Computer Rooms at Kooringal High School complement teaching.  These rooms, with an average of 25 computers in each, are in addition to the bank of laptops and desktop computers available in the library for research.